As an international e-waste management group, safety and environmental protection are our major concerns. We have adopted WEEE, R2 and RIOS standards in establishing our environmental friendly and safe recycle management system. E. Tech endeavors to achieve 100% recycle and reuse with zero-land-filling, dedicated in contributing our best to create a green world.
E. Tech is a multi-business international recycle group. We provide a total solution in recycling and reuse services. It includes e-waste collection, process, refine and reuse; process and destroy confidential data; collect and process factory residues; process project wastes; IC/CPU restoring; processing fluorescence tube as well as logistics services provided by our own logistics.
ISO 9001 / ISO 14001 / RIOS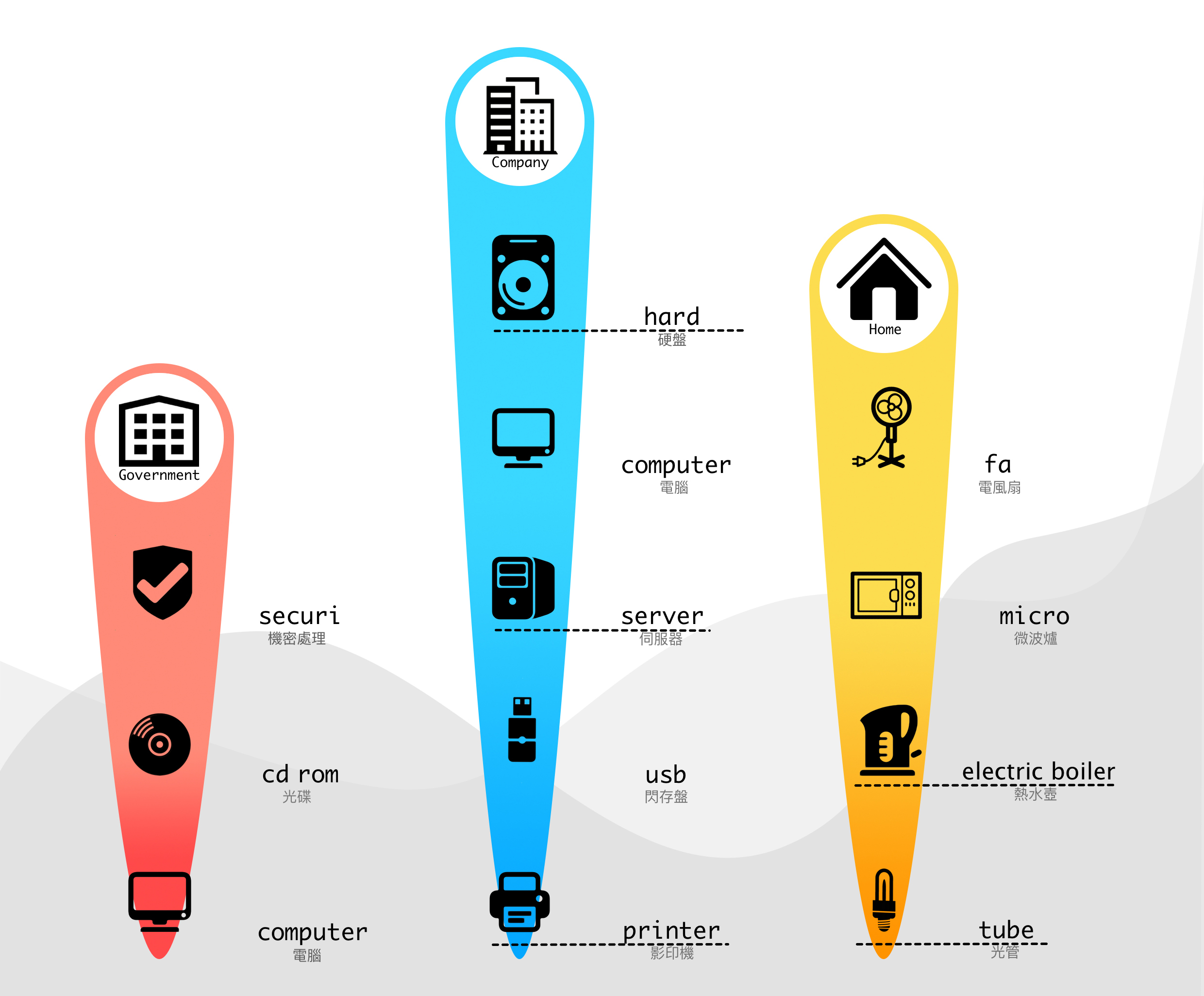 After 12 excellent years in the recycling market, E-Tech Management has became the leader in the following sector:
Electronics recycling – IT Equipment, Home appliances, Plastics
Non Ferrous Metal Recycling
Hard Drive Shredding and recycling of Rare Earth Magnetic Metal
Data Destruction Service
Logistics
E.T.M's operations excel through rigorous processes which we continually improve to improve the standards of our industry for efficiency, safety and security.
We also strongly believe that our 3R mission — "Reduce", "Reuse", "Recycle" is the best way for us to keep the economy growing and minimize destruction of the environment. Our 100,000 ft2 recycling plant is able to handle any kind of E-Waste in quantity exceeding 1000MT in a month.